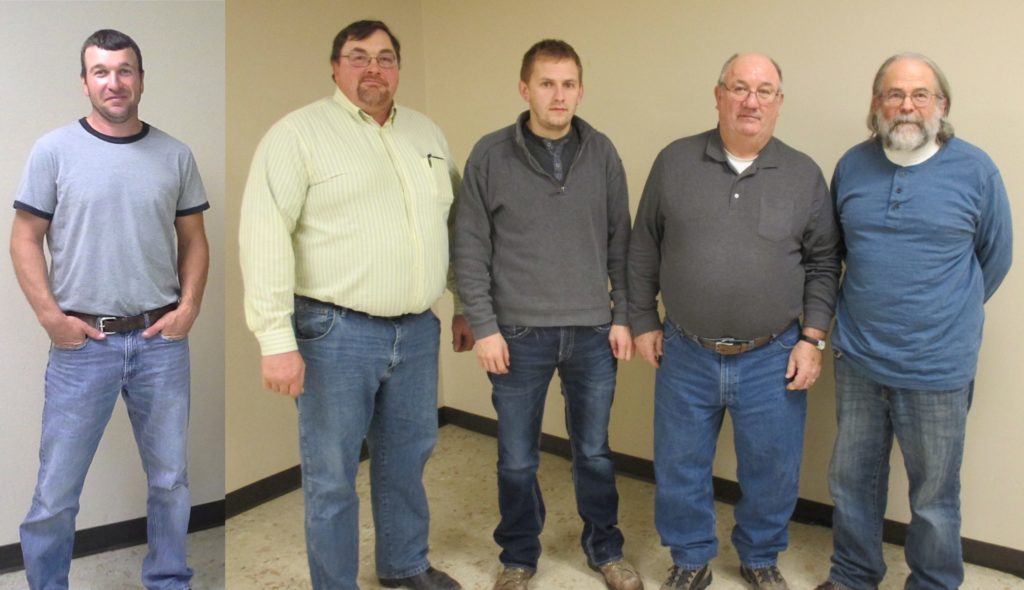 Left to right: Mike McCormick, Don Elsbernd (Vice-chairman), Josh Dee (Treasurer), Mike O'Hare (Co-treasurer), Jack Knight (Chairman)
Conservation districts in Iowa are managed by 5 commissioners elected on the general ballot in each county.  They serve staggered four-year terms.  Commissioners may come from all walks of life with the common interest of protecting our natural resources.  Anyone who is qualified to vote in a general election is eligible to be a candidate for election to the Allamakee SWCD board as long as they reside in Allamakee County.  Only one commissioner may reside in any township.  Soil and water conservation districts are legal subdivisions of state government.  Commissioners are responsible for carrying out state laws and programs within district boundaries. These include:
Sediment control law
Conservation cost-sharing
Conservation revolving loan funds
Water quality protection projects
Resource enhancement and protection
All programs and services of the Allamakee County SWCD are offered on a nondiscriminatory basis without regard to race, color, national origin, religion, sex, age, marital status or disability.